Your North-Central Indiana Home Inspectors
When Experience Matters Most
We are your premier home inspectors in Syracuse Indiana and all surrounding areas. We have over 30 years of construction experience combined with our inspection experience that make us one of the most qualified home inspectors in the State. So if you are looking for the best home inspectors around, contact us –
Close Home Inspections LLC!
Inspection Services
Your One-Stop Shop
We provide a wide range of inspection services here at Close Home Inspections.
We understand the importance of having a thorough inspection, and getting everything you need in a timely manner as well.
There is no need to get multiple inspectors, as we provide the inspections you need to make wise decisions.
Your Premier Inspector
My name is Mitch Close, Certified and Licensed Professional Inspector, and owner of Close Home Inspections LLC. I am proud of the company and reputation we are building here. For over 30 years home owners and buyers like you have trusted us with home repair, remodeling and now inspecting their homes. We are highly qualified and focused home inspectors who "leave no stone un-turned".
Make us your local trusted home inspector.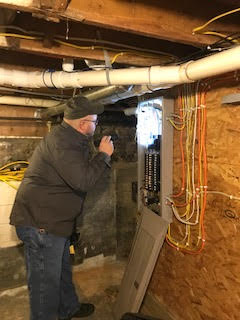 Inspecting Homes
Seven Days a Week
Your home inspection waits for no one – even the home inspector. Buying a home is always difficult when there are time constraints involved, taking time off of work to deal with paperwork and other matters, and even scheduling your home inspection. That is why we are available 7-days a week for our clients. We work around YOUR schedule to ensure you get a thorough home inspection, a detailed report, professional service, and all of it in the time frame of your particular real estate transaction.
Highly Qualified
Certifications That Matter
We are one of the most qualified home inspectors in the area. While we have vast experience that is hard to beat, we also know the importance of having standards to follow, continual training to keep on top of the always-changing construction industry, and to have the knowledge to pass all of the exams and requirements of each organization to bring you the best home inspection possible.
Contact Us For Your Next Inspection
We accept PayPal, Visa, MasterCard, Discover, and American Express